Welcome to my blog! I have been a professional photographer since 2006. I photograph mostly weddings in Clarksville, TN, Houston, TX and everywhere else. Feel free to leave me a comment to tell me what you think.
join me on

I am so excited to finally show you guys what I have been working on.
Clarksville Brides
asked me to do a gown shoot with the
Bride's Boutique
and
Elements Design
. I was of course excited to get to work with all of them and have models and dresses for me to play with. My brain started working on ideas. The week before the location I was hoping to use fell thru so I decided to do it in my back yard with my Airstream. Crazy last minute decision but super fun. Edith, Terri, Mary Beth and myself had a design pow wow and started planning. I wanted it to feel a laid back, happy back yard wedding. Elements set up a Lemonade table, and we hung their big paper lanterns from the magnolia tree. They also brought their old Schwinn bike. I had a little fun with arts and crafts. I made a ribbon backdrop with colored satin ribbon, I cut an entire roll of crate paper into little rectangles for our exit scene, and I made a just married sign on a piece of old wood. We used my fun orange retro office chairs and our Airstream camper. I asked Edith if she could find a few guy models because I thought that would be fun. When Edith told me one of the guys had a black Great Dane that could come I was super happy. Edith made Aiden the dog cute bow ties to wear. We had hair and makeup in my kitchen and we had a house full of 16 people. 6 models, Aiden the dog, Edith, Michelle and Khandi, one of the models girlfriends, Danielle doing video, Terri and Mary Beth, my 2 kids and myself. It was a fun day. Thanks to the models and Michelle for giving your time, we had fun and we couldn't have done it with out you.
Clarksville Brides
Gowns and Tuxes:
Brides Boutique
Elements Event Planning and Design
Photography:
Laura Kay Photography
Video:
Turning Point Productions
Makeup:
Khandi Khandi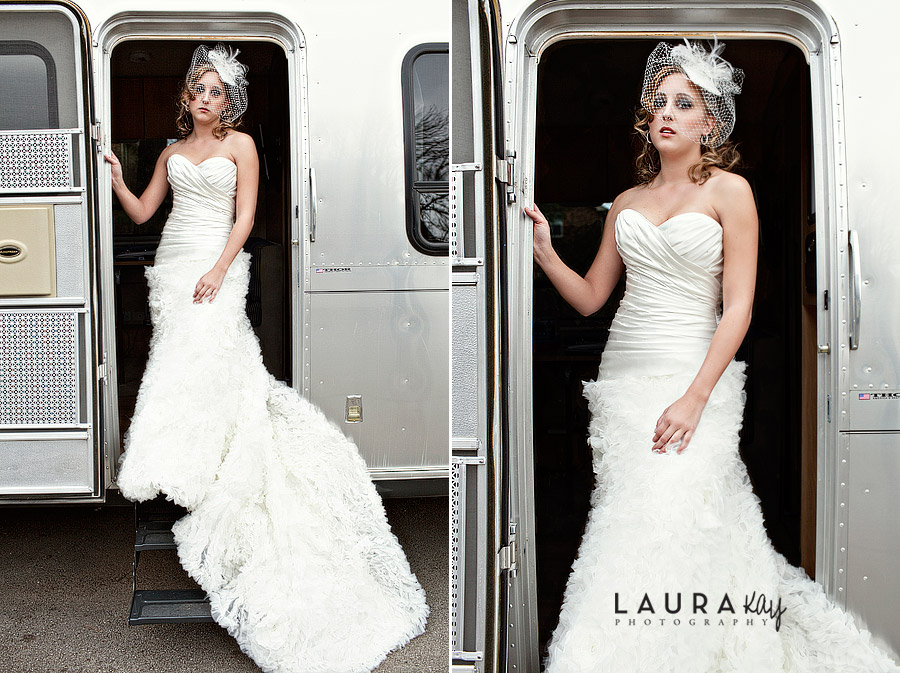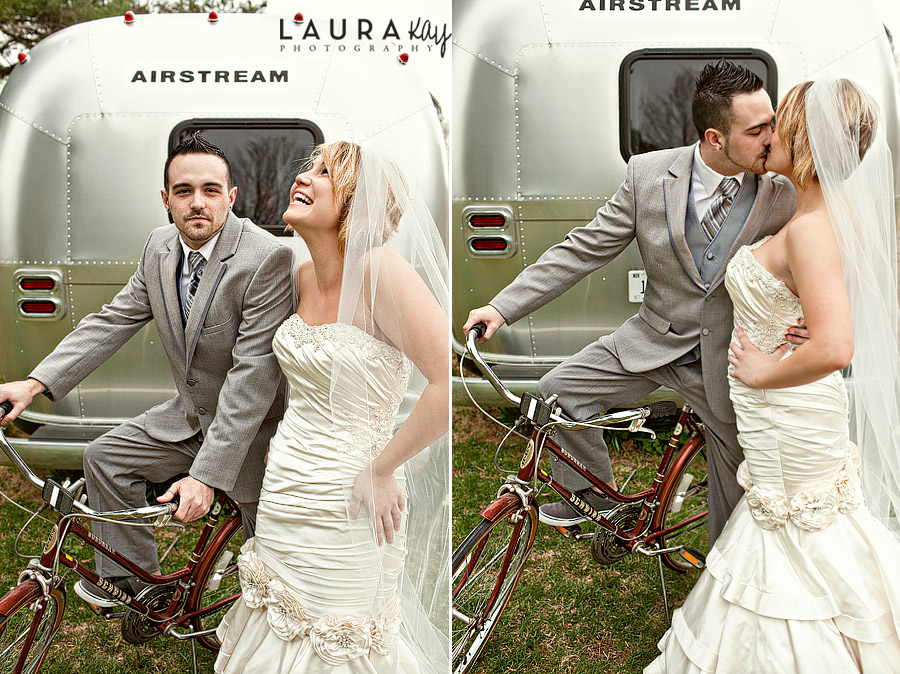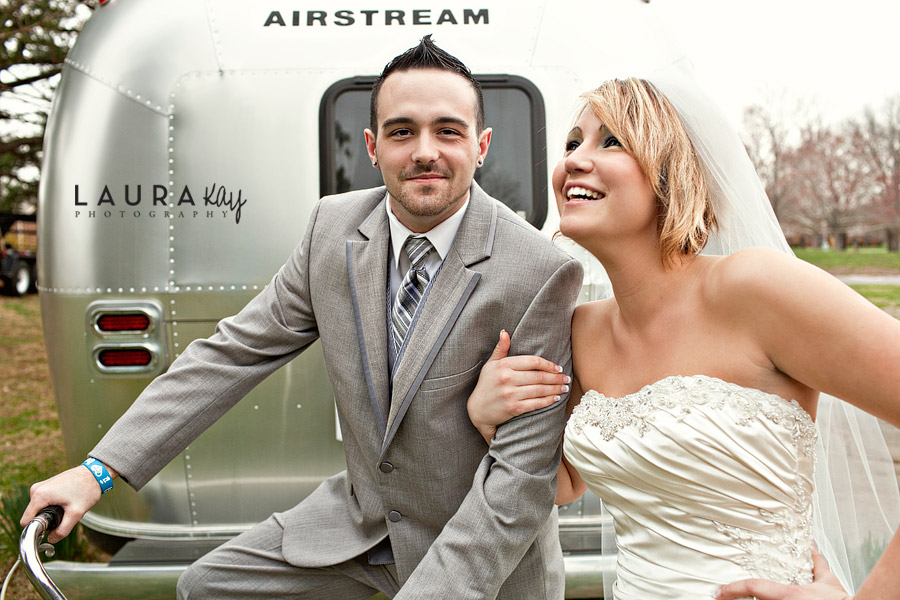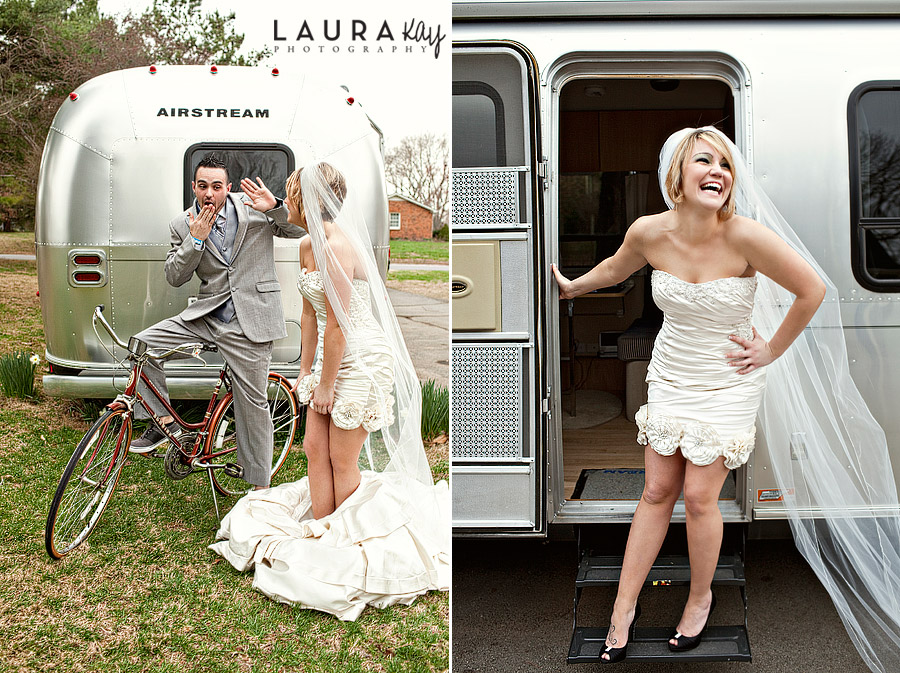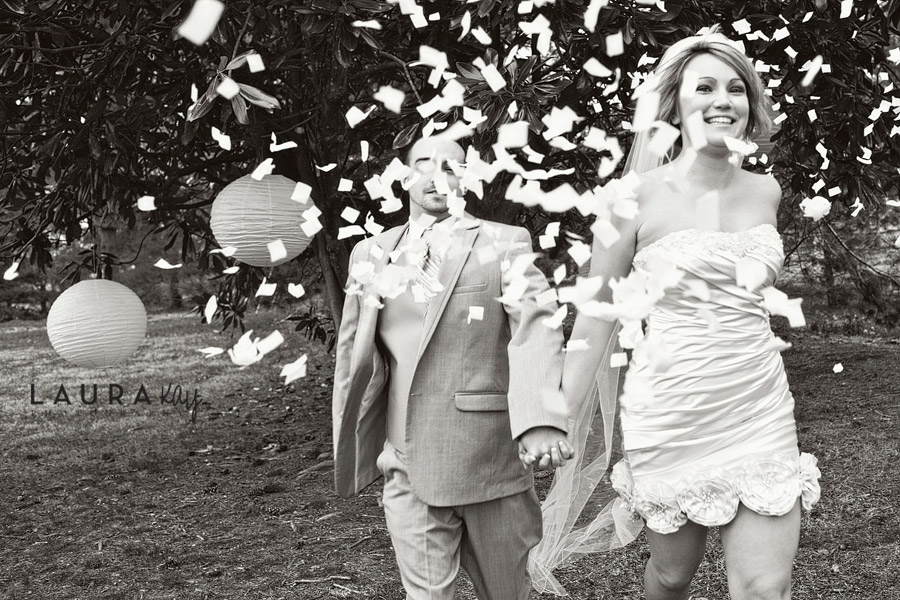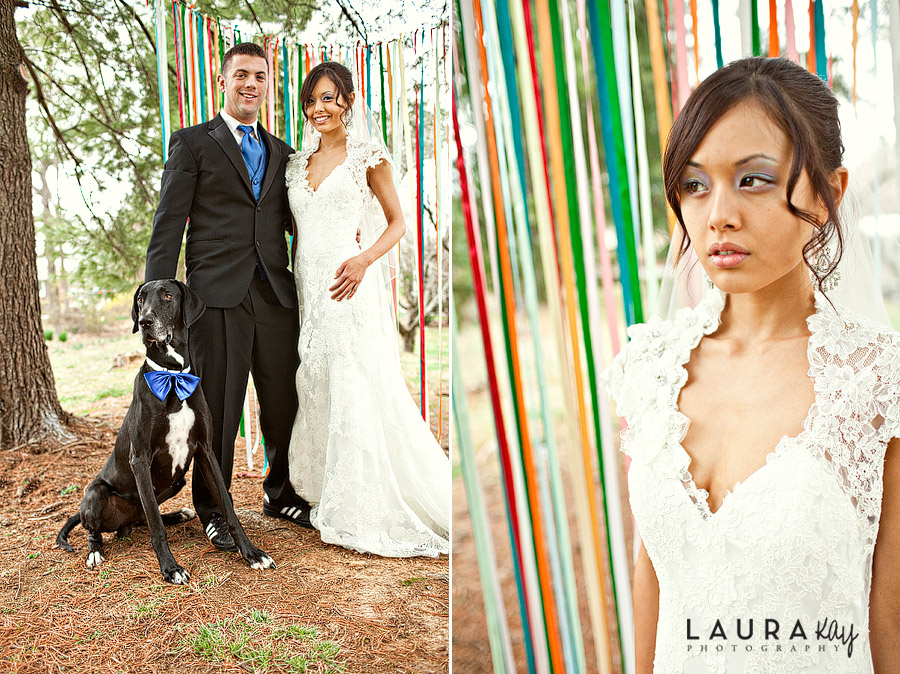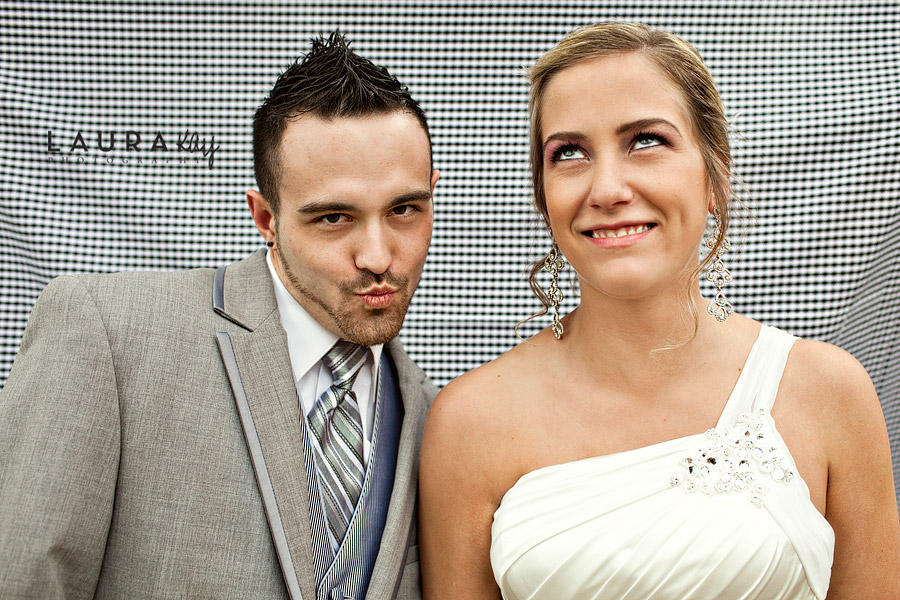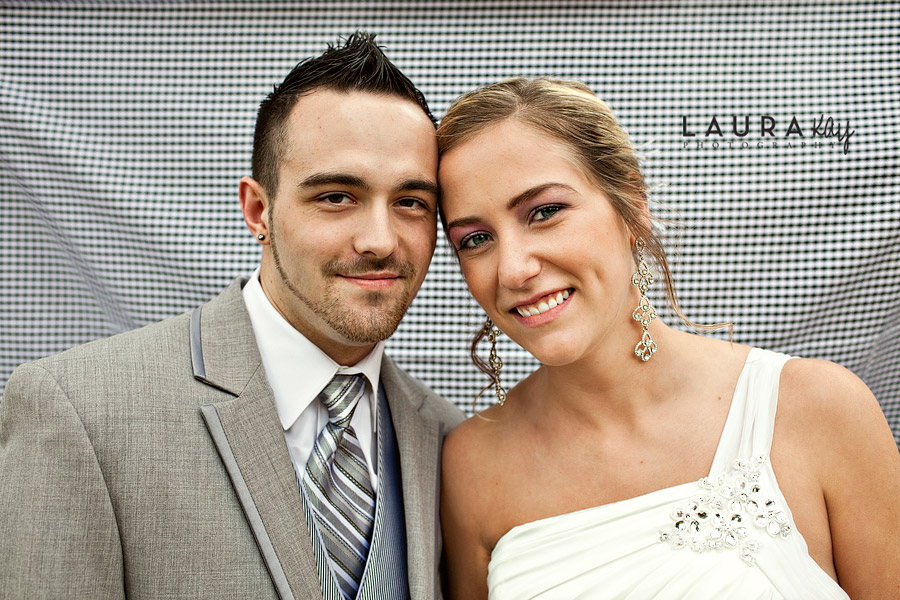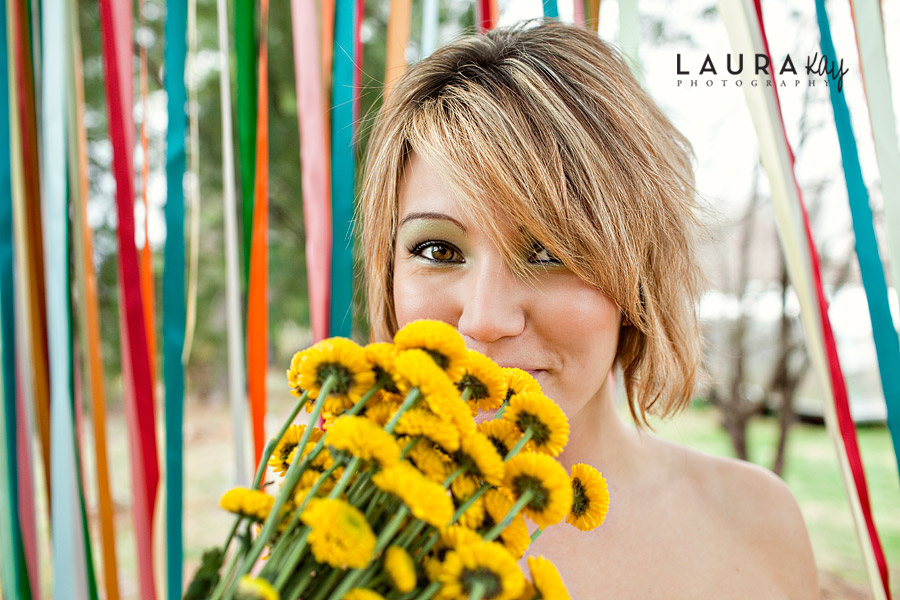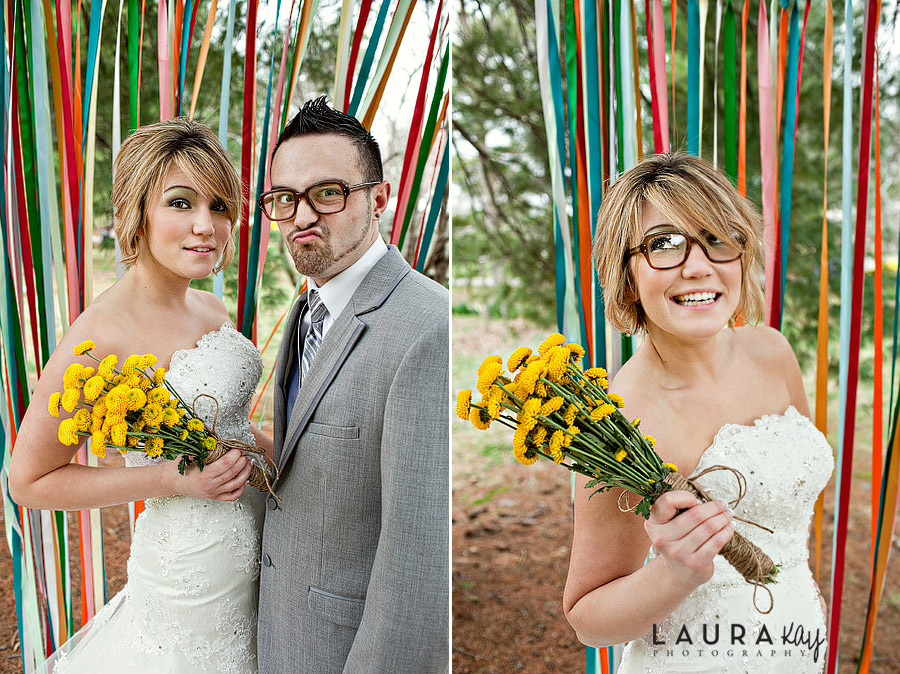 I am teaming up with
Clarksville Brides
to do a giveaway for their feature of this shoot. I am giving away 2 Photo Sessions in Clarksville (engagement, bridal, newborn, maternity, family, kids, or pets) and an Organic Bloom frame to go with it!
To be entered to win you must:
1. Leave a blog comment here telling me what kind of session you would do and which frame you like best. Make sure to leave your name and email address. One entry per person.
2. Then go on
ClarksvilleBrides.com
and vote for your favorite dress.
Blog comment entries will be accepted until Sunday April 10th at 11:59pm. Of the qualifying entries 2 winners will be selected at random. I will announce the 2 winners on Monday April 11th.